Arriving / departing to Ban Phe
Ban Phe can easily be reached from all over Thailand by public transportation (mostly through Rayong, the capital of the province) or, via the public bus connection from Ekamai Bus terminal in Bangkok.
Koh Sament can be reached from Ban Phe (mainland) by boat, ferry, speed-boat ferry or speed boat (public or private).
There is a public bus connection between Bangkok Ekamai and Ban Phe city (opposite to Nuantip pier). The duration is approximately 4h. Recent bus schedule is as follows: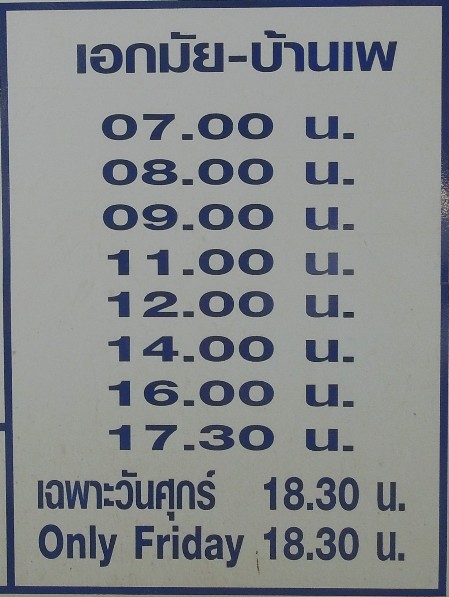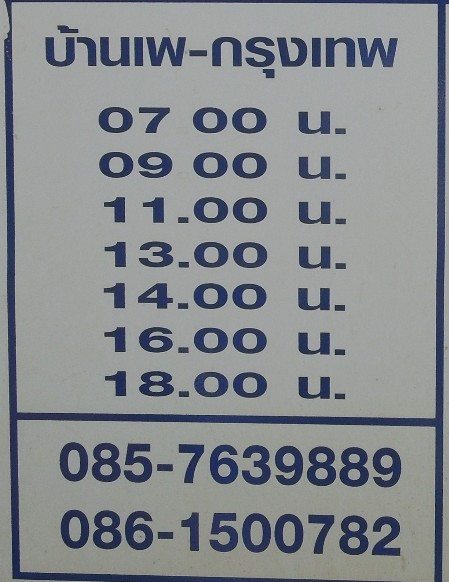 There are various Minivan buses and agencies available in Koh Samet and Ban Phe.
Typical next destinations are Bangkok, BKK airport, Hua Hin, Chantaburi, Pattaya, Koh Chang and Cambodia etc. Tickets could be booked with us (refer above) or at any hotel/pier.
Shared public taxi's (Songhthaew)
:
Rayong is approximately 20 Km away from Ban Phe and can easily be reached by public or private taxi's.
The Songthaew's are available every couple of minutes in both, Rayong & Ban Phe and in
U-Tapao airport in Rayong
.
They can also be rented privately bringing you at the destination of choice.

Taxi's are easily available at every pier in Ban Phe (e.g. next to 7/11). No reservation is required.
From and to Bangkok international airport the price will be in the range of 2500 THB for a private taxi and to Bangkok city in the range of 3000 THB.
The car needs to be parked in Ban Phe on the mainland. There is plenty of secured parking space available at every pier. The charges are in the range of 50 – 100 THB per day.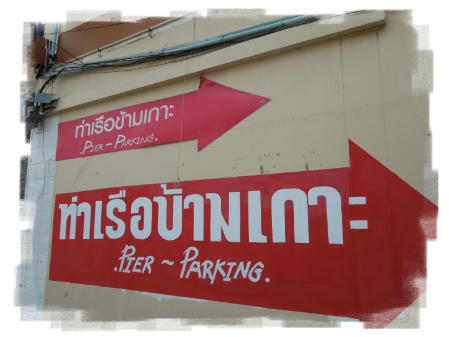 A basic information platform about Ban Phe & Koh Samet, Rayong, Thailand.